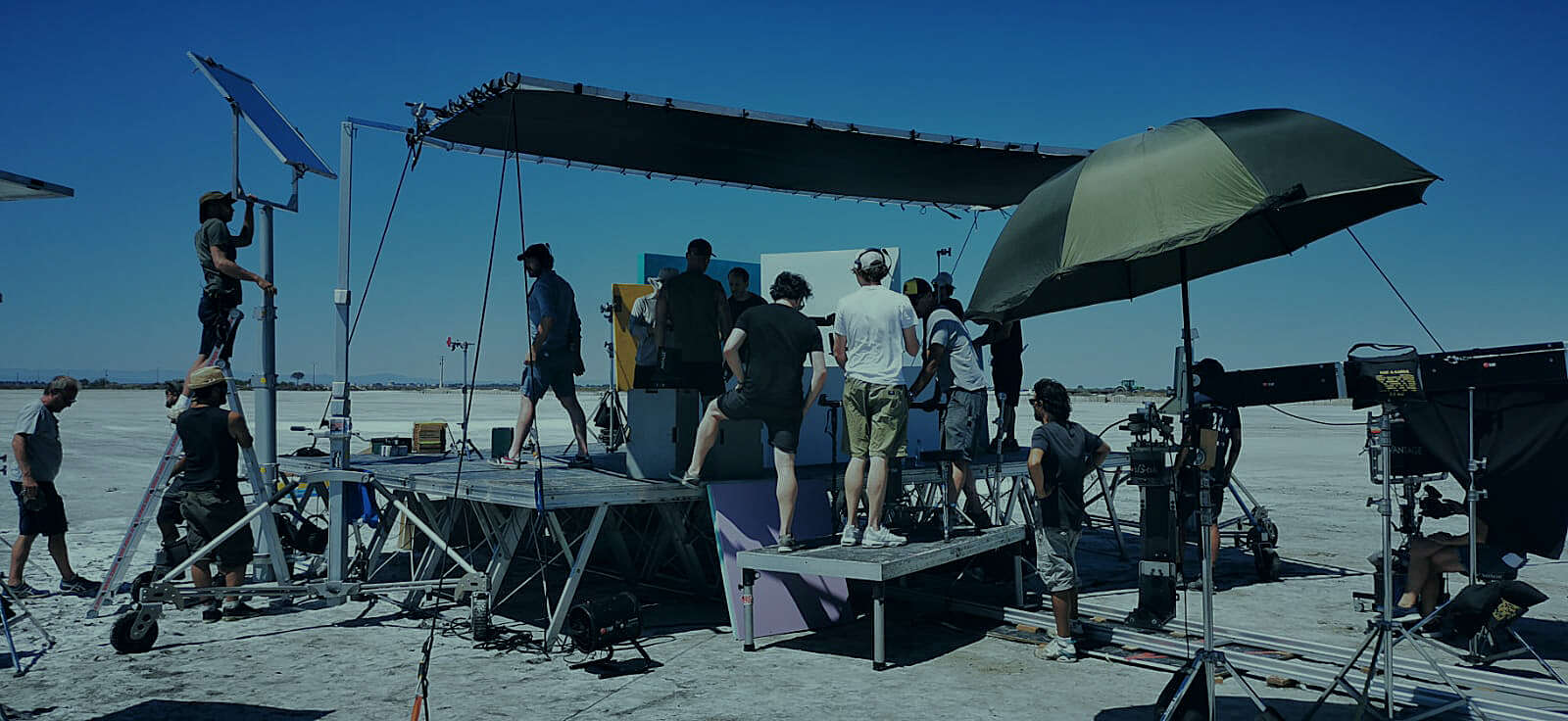 MASTERED TECHNOLOGY
TRAVEL LIGHT, CONTISUD TAKES CARE OF EVERYTHING
HIGHLY TECHNICAL SERVICES
The privileged relationships we have built up with all our local suppliers give us almost unlimited production capacity, right down to the smallest detail, with reliability as the watchword: verified cameras, the latest generation optics, and all the lighting options so as not to play on the nerves of the DOP.
ALL THE TECHNICAL INNOVATIONS AT YOUR FINGERTIPS
From advertising blockbusters to confidential editorial series, we are committed to offering a first-rate technical environment to ensure the success of each project with the same high standards of quality.
Our technical experts are on hand to help you draw up optimised specifications, assist you in your choice of camera equipment and select service providers from a vast, loyal and reliable network that has been with us for many years.
A fleet of top-of-the-range vehicles, a wifi connection in the middle of nowhere, fully-equipped base camps, a state-of-the-art Red Comodo, a game planner for your next campaign. There's no doubt about it, there's everything in the south of France.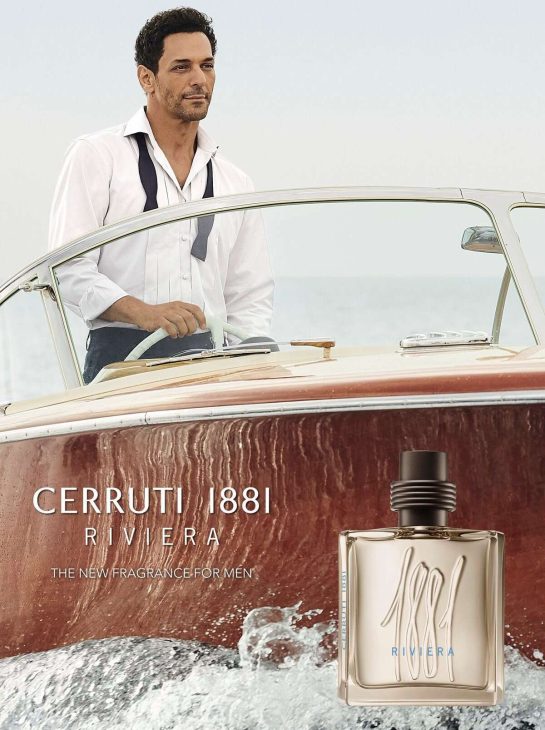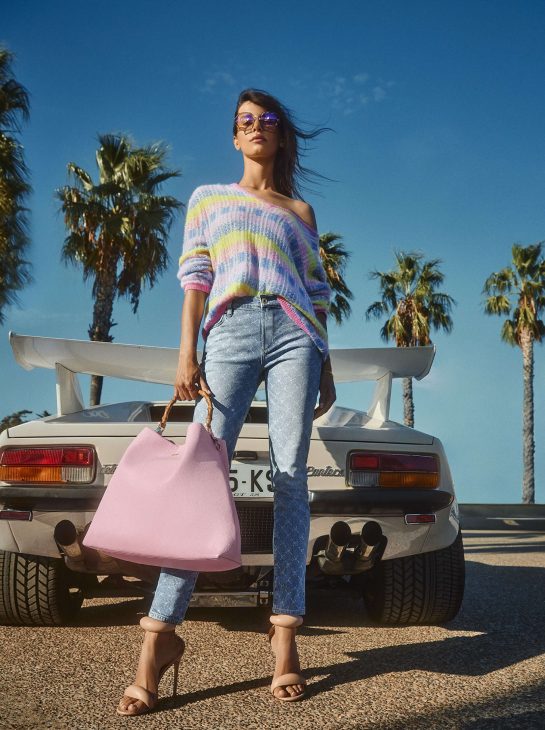 GAME VEHICLES | ON THE ROAD AGAIN
Starting with a Triumph Bonneville in the morning, a McLaren 720S in the afternoon and shooting a final shot aboard an old sailing ship in the harbour of Saint-Tropez. Just routine for our producer For the glider shoot, plan for a windless day, as Greg, our pilot, prefers the gentle trade winds.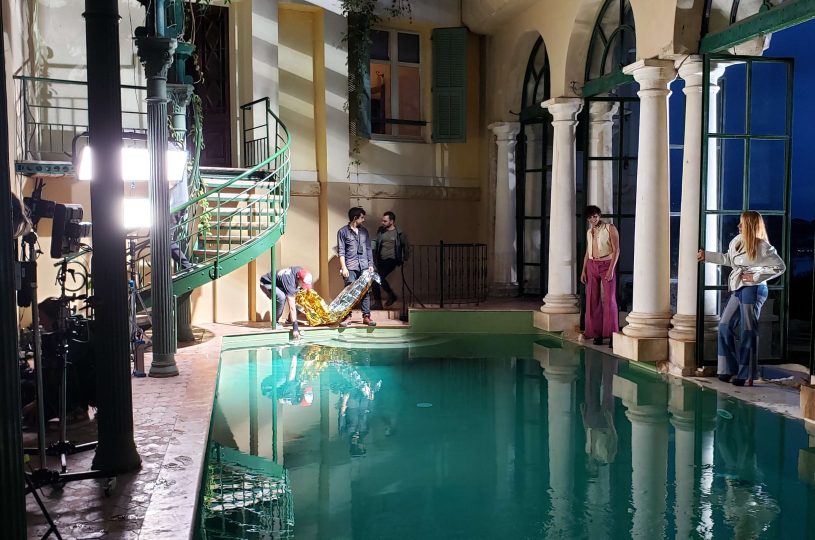 LIGHT | IN DIRECT SUNLIGHT
Between light and shade, play with small mobile Pro- photo flash units or add a silent solar generator to your set. Silence, we're shooting green.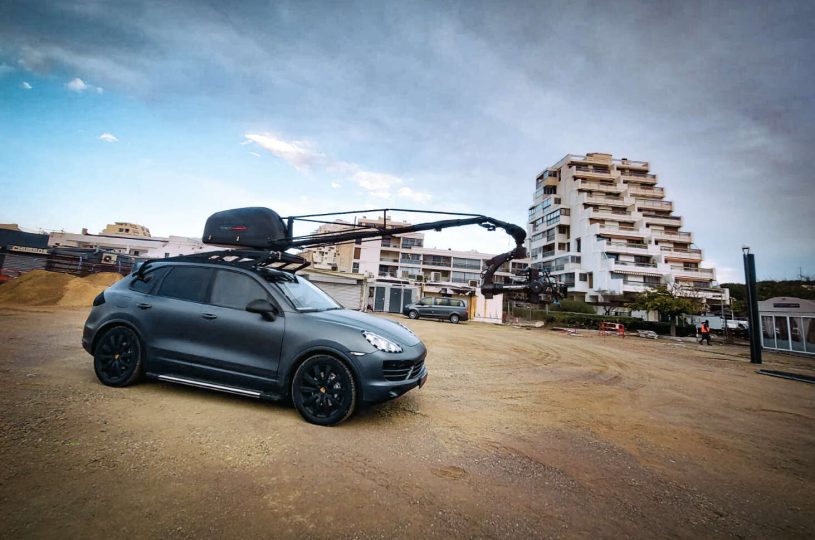 CAMERA CAR | THE TOY
It obeys with its fingertips, smooth on the bends of the Alpilles and precise on the 2.5-kilometre Millau Viaduct. Our camera-car is the favourite toy of inspired cameramen who swear by Contisud, although our competitors' 2CVs certainly have a lot of charm.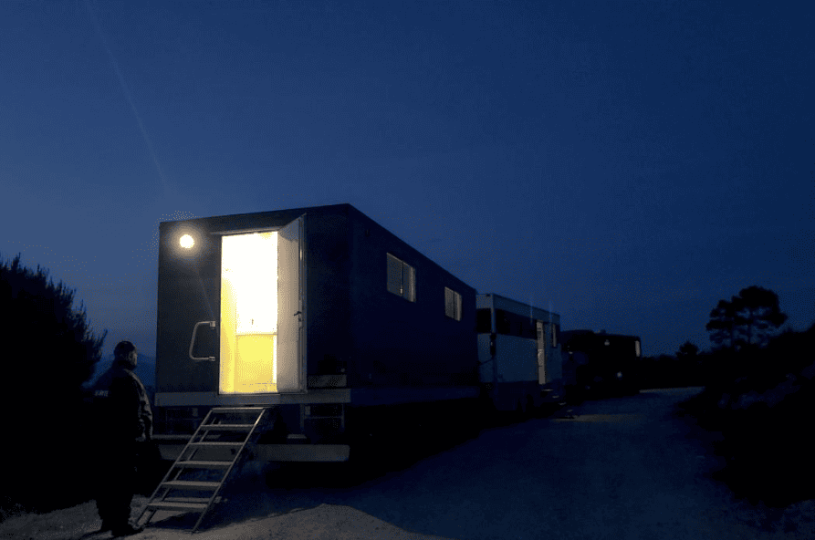 MOTOR-HOME | SIZE S OR XXL
Out of sight, Mademoiselle enjoyed a selection of Roïbos to the sound of the Chill playlist before facing the flashbulbs. Welcome aboard one of our 5* motor homes, single version or family suite, breakfast included.
ALL OVER THE WORLD | PRODUCTIONS EVERYWHERE
Our network of skills extends well beyond the South of France: a location scout in Ibiza or Morocco, a location manager in South Africa or a decoration shoot on a desert island in Thailand? Maybe we should open a travel agency.
CAMERA | AND…ACTION !
For nostalgic cinematographers, our old 16mm Bolex is preciously stored in the safe, always being serviced, you never know. For the rest of us, a delicate (Lady in) Red with global opturator sensor and 6K symphony.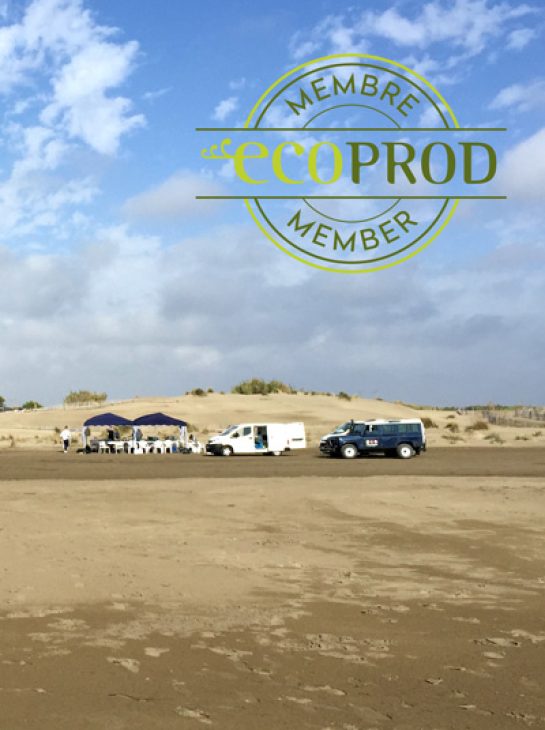 ECO PROD LABEL | ECO-RESPONSIBLE EQUIPMENT
Contisud is committed to responsible production by minimising the ecological impact of filming. From solar generators to waste recycling, we're preserving our natural capital. without compromise.
GRIP | POINT OF VIEW
When tight budgets can't do without the famous high-low travelling shot, our Louma can be set up in less than an hour, just long enough for the star of the day to get her make-up done.
TRANSPORT AND TECHNICAL VEHICLES | FROM ELEGANCE TO PRACTICALITY
7.30 am, the set is in place, the cameras installed. The hidden face of a successful production is the flawless organisation of the transport of crews and equipment by qualified personnel. There's no room for improvisation, whether it's taking the glam team out before sunrise, sending a collection of ultra-thin swimwear to the beach at Ramatuelle or installing a Technocrane in the centre of Marseille.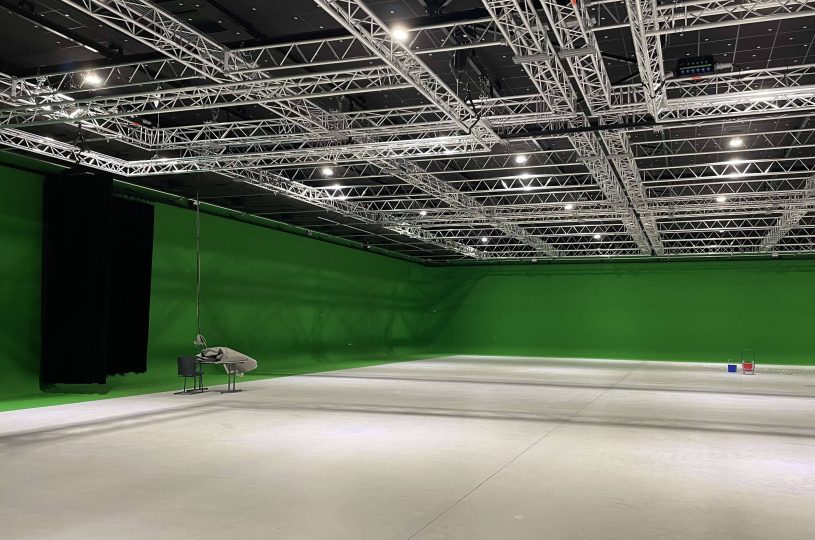 STUDIOS | SOUTH HOLLYWOOD
Following on from Marseille and Nice, Montpellier is getting all the equipment you need: combine your outdoor days with studio shoots on two 1200 m2 and 600 m2 sets, complete with post-production studio, decoration and painting workshop, turntables of all sizes, and all the equipment you need to create your packshots. All the ingredients for a perfect car shoot are now available just 3 hours by TGV from Paris.
CONTI EQUIPMENT | BASIC
«How do you do it?» Answer: we have our own base of equipment, from generators to complete location setting and tents. In barbaric producer terms, this is phonetically called la (bijute). So we never arrive at a set with our hands in our pockets.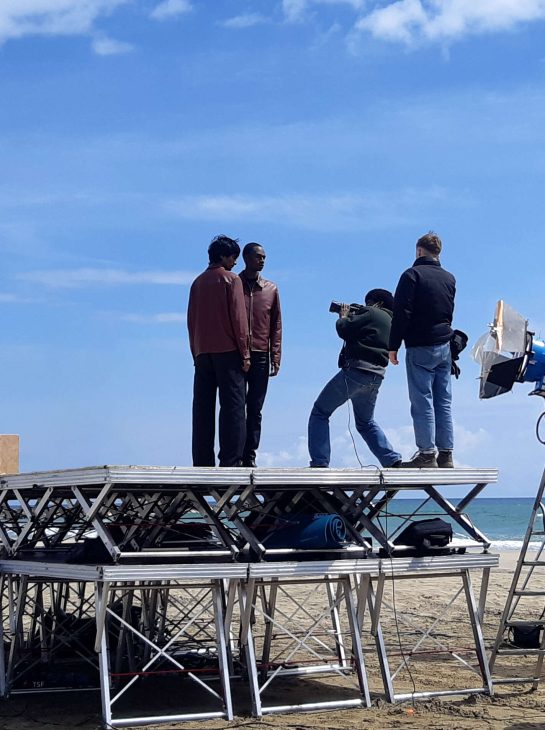 OUTDOOR EQUIPMENT | DAYLIGHT STUDIO
People are jealous of us. We have the biggest 360° daylight studios in Europe. They're the incomparable backdrop for fashion and beauty advertising campaigns, thanks to our floor stands or Samia platforms set up in the middle of nowhere. But sometimes you have to deal with a local black-headed gull.